Please choose how you wish to support us: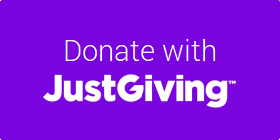 Others ways to donate to Lead Scotland
Lead Scotland would like to thank everyone who supports us either by making a donation or fundraising for us. Special thanks go to:
Hugh and Mary Millar Trust
Tesco Bags of Help
Tay Charitable Trust
Co-op Community Fund
The Kilt Walk
SCVO Cyber Resilience
Persimmons
Tough Construction
Wolfson Foundation
Details of supporters of our local projects can be found on their pages.
We would like to thank the Julia and Hans Rausing Trust for their support in 2020/1 during the Covid-19 pandemic, with a generous donation from their Charity Survival Fund.
We would also like to mention James Hill. James Hill was an extremely committed and valued Lead volunteer, and member, who supported many, many learners in the 1990's as well as being a quiet lifelong learning champion himself.  James generously remembered Lead in his will and we have honoured his memory through the creation of the James Hill Learner of the Year Award.